All eyes and ears on
JD Yepes

! video editor / FX artist
Can you tell us something about yourself.
I'm originally from Caracas Venezuela, I moved to Miami in 2002 when a company hired me over there, and in 2008 I moved to New York where I worked at Click3x until I went freelance.  I have a diverse background that includes Motion Design, Editing and Compositing.
What is Motion Design for you? (Is there a definition for you?)
Motion Design for me is the opportunity to be a like modern alchemist because as Motion designers we have the opportunity to transform almost anything to life.
How did you become a motion design artist? Did you switch from an other design sector? Do you still do other things like Illustration and Webdesign?
Coming from a South America it is very common that you have to do everything from motion design to editing, compositing, producing and sometimes making coffee, so I guess all that mess of softwares and techniques and clients helped me to become a motion designer. What also helped me was the fact that at the same time I was working I was also going to a graphic design school.
No, I don't work on any other design sectors, but I do paint and draw sometimes.
From where do you get your daily dose of inspiration for your work?
Honestly, I get a lot of my inspiration from the New York city subway (and the rats too!) It's amazing when you see the diversity of people and the amount of advertising that is on the subway cars and the stations. I like to see how people look at each other and how they interact in that little space without saying a word, while a great dubstep or drum&bass track plays on my ipod. It's the combination of all of this that creates not only visual inspiration, but also emotional inspiration, which motivates me to keep working in this field, even after 1,000,000 rounds of client revisions.
Can you tell us your 5 most beloved design / motion design websites.
Psyop, Design by Humans, Stardust, renascent.nl, Prologue.



How do you organize your projects and which tools or software do you usually use?
I approach my projects the way I do puzzles; I like to have all my pieces laid out in front of me and then start putting things together one by one. Although I start messy, once I get into a project I am very organized in my folder structure and my desktop (I hate to see a cluttered desktop with a lot of icons and files). I use Final Cut, Shake, Photoshop, AfterEffects and Cinema 4D.
Is there a style of Motion Design which you  prefere?
Yes I like very futuristic/avant garde work but at the same time I love it when I see rustic (handmade) pieces. So traditional process and the craft or skill of that process implemented into motion design is always nice.
Do you have a favourite Motion Design which you really like or admire and why?
I guess one of my favorites is Joost Knorgold, I love his work because he seems to have passed the barrier from just being another Motion Designer to having a very well-defined style, which makes him a very unique artist. I personally dig how complex his work is while being clean and elegant at the same time.
The other one is Adam Gault–that guy has such a sense of timing and subtlety that one would say the Gods have truly blessed him.
Do You have a hobby to compansate the "whole day infront of the screen" workflow.
I guess being in this industry is both my work and my biggest hobby. For the past 2 years I've been preparing myself to become a compositor (that is what is moving me right now), and as compositor there is a LOT of stuff that I need to learn so my hobby is studying and working. I always say that this career is not a job, it's a lifestyle. And I love it.
At last, can you tell us something about your worst client? ( He/she/it doesn't need to be named )
More than my worst client, I can tell you about one of my worst experiences. When I was starting my career there was a project that was technically way above my level at the time, and I decided to take it (there was no other option anyway since I was the only Motion Designer in the company) and I tried day and night to solve it and I couldn't figure it out. I was very limited in my experience at that time for the requirement of the job, but if I had to do it again I would use a lot of heavy expressions (and I don't know who would have been using expressions with AfterEffects 4.1). Even today that stupid project is still following me around, and every time that I have a new project I hope that I won't have to go through that experience again (I guess everyone worries about the next project being "the one they can't solve").
Thank you very much for taking the time to tell us something about yourself und your looks on motion design.
And his entry here: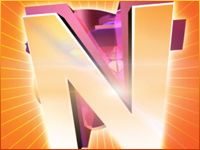 Freelancer: JD YepesAbout:JD worked in Miami for six years before coming to New York to join Click3x. He is now freelancing as an Editor, Animator,Junior Flame Artist and Desktop Compositor.(Final Cut, After Effects, Shake, Flame)Year:  2009Music: Block Party – Helicopter  http://www.blocparty.com/ Clients:  Scion, MTV, Toyota, hasbro,…